Hybrid VoIP Phone
System Solutions
Binger Telcom offers on-premise, cloud and hybrid VoIP phone system solutions for businesses of all sizes. With a choice of products from the world's leading manufacturers, whether you are looking for Cloud, On-Premise or Hybrid; Binger Telcom has a business phone system that will fit both your environment and your budgets.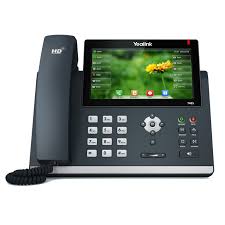 Hosted VOIP PHONE
SYSTEM SOLUTIONS
Hosted VOIP phone systems are designed for businesses looking for consistent, reliable communication features without having to own and maintain an onsite telephone system. Our Hosted VOIP phone system portfolio includes all the industry leading Providers. Binger Telcom will work with you to determine the best solution for your needs.
STREAMLINE YOUR BUSINESS WITH HOSTED VOIP AND UNIFIED COMMUNICATIONS
Every organization, regardless of size, has sophisticated communications tools at its bases. These can be expensive and complicated, requiring an upfront investment of capital and regular support staff. Hosted VOIP is the only way of achieving this same level of integration and collaboration that is simpler, more flexible and more cost effective?
Yealink Telephone Systems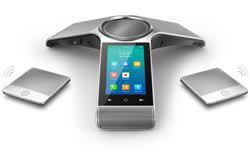 Yealink was founded in 2001. They are 100% focused on IP Telephony for the SIP market and have over 50 R&D engineers who ensure the innovation of their products.
Their SIP-T2X, and SIP-T4X series VoIP phones, T5 Series Media Phones, conference phones and DECT phones are characterized by a large number of functions which simplify business communications with a high standard of security.
IP phones from Yealink are certified to work with many of VoIP Supply's top partners.
Yealink phones are feature rich but also budget conscious so you can afford to mass deploy them.
Desk phones come in multiple configurations and most include a dual Ethernet port switch.
Phones are easy to deploy and configure, including mass deployment support, auto firmware upgrade and configuration, and a web interface for local/manual configuration.